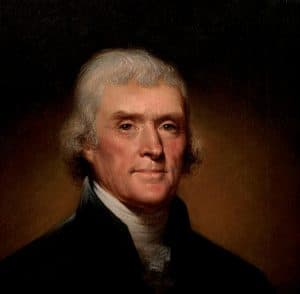 Read the best and famous Thomas Jefferson Inspirational Quotes. Get inspired from the Thomas Jefferson Inspirational Quotes to get your motivation.
I would rather be exposed to the inconveniences attending too much liberty than those attending too small a degree of it.

When angry count to ten before you speak. If very angry, count to one hundred.

Honesty is the first chapter in the book of wisdom.

In matters of style, swim with the current; in matters of principle, stand like a rock.

No free man shall ever be debarred the use of arms.