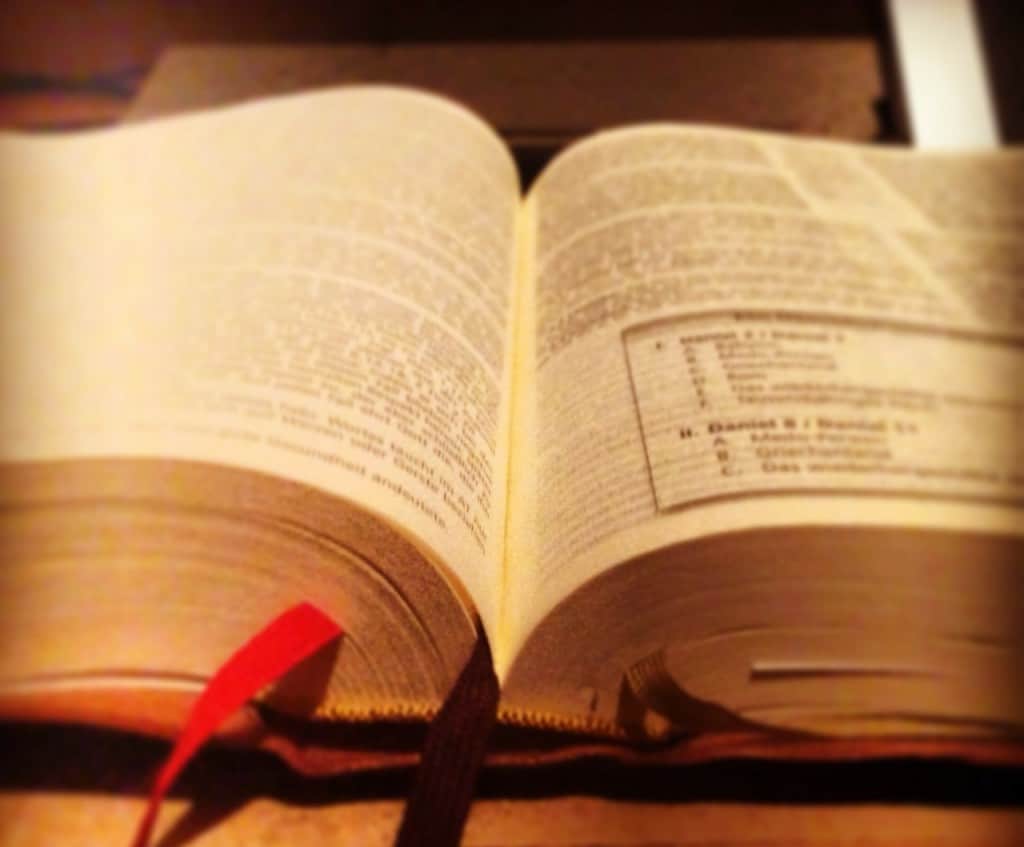 Read Inspirational Bible Verses which gives you infinite inspiration and motivation. Best scripture quotes and Inspirational Bible Verses for Inspiration.
Corinthians 10:13 No temptation has overtaken you that is not common to man. God is faithful, and he will not let you be tempted beyond your ability, but with the temptation he will also provide the way of escape, that you may be able to endure it.
Corinthians 13:12 Now we see things imperfectly as in a cloudy mirror, but then we will see everything with perfect clarity. All that I know now is partial and incomplete, but then I will know everything completely, just as God now knows me completely.
Corinthians 2:7-9 But we impart a secret and hidden wisdom of God, which God decreed before the ages for our glory. None of the rulers of this age understood this, for if they had, they would not have crucified the Lord of glory. But, as it is written,"What no eye has seen, nor ear heard, nor the heart of man imagined, what God has prepared for those who love him"
Corinthians 4:16-18 Therefore we do not lose heart. Though outwardly we are wasting away, yet inwardly we are being renewed day by day. For our light and momentary troubles are achieving for us an eternal glory that far outweighs them all. So we fix our eyes not on what is seen, but on what is unseen. For what is seen is temporary, but what is unseen is eternal.
Deuteronomy 31:6 Be strong and courageous. Do not fear or be in dread of them, for it is the LORD your God who goes with you. He will not leave you or forsake you."
Deuteronomy 7:9 Know therefore that the LORD your God is God, the faithful God who keeps covenant and steadfast love with those who love him and keep his commandments, to a thousand generations
Ephesians 3:17-19 Then Christ will make his home in your hearts as you trust in him. Your roots will grow down into God's love and keep you strong. And may you have the power to understand, as all God's people should, how wide, how long, how high, and how deep his love is. May you experience the love of Christ, though it is too great to understand fully. Then you will be made complete with all the fullness of life and power that comes from God.
Ephesians 3:20-21 Now all glory to God, who is able, through his mighty power at work within us, to accomplish infinitely more than we might ask or think. Glory to him in the church and in Christ Jesus through all generations forever and ever! Amen.
Galatians 2:20 I have been crucified with Christ. It is no longer I who live, but Christ who lives in me. And the life I now live in the flesh I live by faith in the Son of God, who loved me and gave himself for me.
Hebrews 10:19-23 And so, dear brothers and sisters, we can boldly enter heaven's Most Holy Place because of the blood of Jesus. By his death, Jesus opened a new and life-giving way through the curtain into the Most Holy Place. And since we have a great High Priest who rules over God's house, let us go right into the presence of God with sincere hearts fully trusting him. For our guilty consciences have been sprinkled with Christ's blood to make us clean, and our bodies have been washed with pure water. Let us hold tightly without wavering to the hope we affirm, for God can be trusted to keep his promise.
Isaiah 40:31 But they that wait upon the LORD shall renew their strength; they shall mount up with wings as eagles; they shall run, and not be weary; and they shall walk, and not faint.
Isaiah 41:10 fear not, for I am with you; be not dismayed, for I am your God; I will strengthen you, I will help you, I will uphold you with my righteous right hand.
James 1:2-4 Consider it all joy, my brethren, when you encounter various trials, knowing that the testing of your faith produces endurance. And let endurance have its perfect result, so that you may be perfect and complete, lacking in nothing.
Jeremiah 29:11 "For I know the plans I have for you," says the Lord. "They are plans for good and not for disaster, to give you a future and a hope."
John 15:13 Greater love has no one than this, that he lay down his life for his friends.
John 4:7-8 Beloved, let us love one another, for love is from God, and whoever loves has been born of God and knows God. Anyone who does not love does not know God, because God is love.
John 5:14 And this is the confidence that we have toward him, that if we ask anything according to his will he hears us.
John 6:47 Truly, truly, I say to you, whoever believes has eternal life.
Joshua 1:7-9 Only be strong and very courageous, being careful to do according to all the law that Moses my servant commanded you. Do not turn from it to the right hand or to the left, that you may have good success wherever you go. This Book of the Law shall not depart from your mouth, but you shall meditate on it day and night, so that you may be careful to do according to all that is written in it. For then you will make your way prosperous, and then you will have good success. Have I not commanded you? Be strong and courageous. Do not be frightened, and do not be dismayed, for the LORD your God is with you wherever you go."
Philippians 1:21-23 For to me to live is Christ, and to die is gain. If I am to live in the flesh, that means fruitful labor for me. Yet which I shall choose I cannot tell. I am hard pressed between the two. My desire is to depart and be with Christ, for that is far better.
Philippians 3:20-21 But our citizenship is in heaven, and from it we await a Savior, the Lord Jesus Christ, who will transform our lowly body to be like his glorious body, by the power that enables him even to subject all things to himself.
Philippians 3:7-9 But what things were gain to me, these I have counted loss for Christ. Yet indeed I also count all things loss for the excellence of the knowledge of Christ Jesus my Lord, for whom I have suffered the loss of all things, and count them as rubbish, that I may gain Christ and be found in Him, not having my own righteousness, which is from the law, but that which is through faith in Christ, the righteousness which is from God by faith
Proverbs 17:17 A friend loves at all times, and a brother is born for adversity.
Proverbs 18:10 The name of the Lord is a strong fortress; the godly run to him and are safe.
Psalm 136:26 Give thanks to the God of heaven, for his steadfast love endures forever.
Psalm 18:32-34 the God who equipped me with strength and made my way blameless. He made my feet like the feet of a deer and set me secure on the heights. He trains my hands for war, so that my arms can bend a bow of bronze.
Psalm 27:1 The LORD is my light and my salvation; whom shall I fear? The LORD is the stronghold of my life of whom shall I be afraid?
Psalm 27:4 One thing I ask of the LORD, this is what I seek: that I may dwell in the house of the LORD all the days of my life, to gaze upon the beauty of the LORD and to seek him in his temple.
Psalm 32:8 I will instruct you and teach you in the way you should go; I will counsel you with my eye upon you.
Psalm 34:8 Taste and see that the LORD is good; blessed is the man who takes refuge in him.
Revelation 21:4 He will wipe away every tear from their eyes, and death shall be no more, neither shall there be mourning, nor crying, nor pain anymore, for the former things have passed away."
Romans 15:13 May the God of hope fill you with all joy and peace in believing, so that by the power of the Holy Spirit you may abound in hope.
Romans 8:28 And we know that God causes everything to work together for the good of those who love God and are called according to his purpose for them.
Romans 8:31 If God is for us, who can ever be against us?
Romans 8:37-39 No, in all these things we are more than conquerors through him who loved us. For I am sure that neither death nor life, nor angels nor rulers, nor things present nor things to come, nor powers, nor height nor depth, nor anything else in all creation, will be able to separate us from the love of God in Christ Jesus our Lord.
Romans 8:38-39 And I am convinced that nothing can ever separate us from God's love.
Zephaniah 3:17 The LORD your God is in your midst, a mighty one who will save; he will rejoice over you with gladness; he will quiet you by his love; he will exult over you with loud singing.