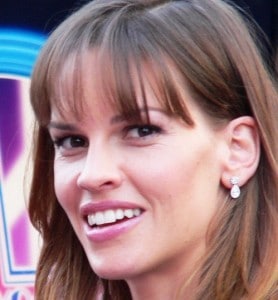 Hilary Swank is an actress and producer who has starred in a lot of movies and won two Academy Awards. She also received a star in the world famous Hollywood Walk of Fame. Despite her fame and success, she endured a lot of difficulties as an adolescent. Her childhood was not easy; her father left her when she was 6 and she went through poverty with her mom. They did not have enough money that they used to live in a trailer park in Washington. In addition to that, Hilary Swank dropped out of high school because she felt like an outsider. However, her childhood dream of being an actress became true even after all those hardships because of her determination and ambition.
Have you ever wondered to yourself, his or her life is so much better than mine, why was I born to an unfortunate family? Why this? Why that? In times of difficulties, it may be easier to complain at the unfairness of life rather than striving your best to reach your dreams. Hilary Swank also had an unpleasant childhood life. She was poor and her dad left her, but in spite of that she was still ambitious and did not let go of her dreams. Look at the bright side of things; even when her dad left Hilary, she still has a wonderful mother who believed that she could make it in the entertainment industry. Her mother helped her by calling casting agencies and let her audition for movies. Because of all their effort without giving up, Hilary Swank landed a number of television roles and her small exposure became a pedestal in her acting career.
For every endeavor that you do in life, you don't feel crushed when you started low. Hillary Swank first started in television shows playing small roles, but soon after gaining more experience and more exposure, she was sought after by movie producers to star the main role in numerous movies. As Lao Tzu said, "the journey of a thousand miles begins with one step." Don't give up on your passion when at first the prospects may seem implausible; always be persistent and go after your dreams.