You have seen your parents working from dawn to dusk trying to make ends meet. They don't know the meaning of the word 'relax'. Talk to them about fitness, gyms and diets and they will wonder if something is wrong with you! "Why I walk to and from my office. I keep moving around at the office. We don't eat outside food!" "That should suffice for you too, isn't it?" is a question they will ask you. You know you never will have an appropriate answer for their question because they never needed any motivation to work out. They simply wove basic exercises into their daily lives and lead highly disciplined lives.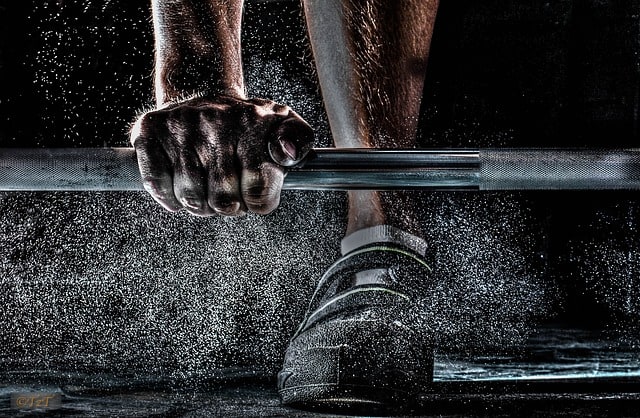 While you understand that their lifestyle does not permit them to focus on such things (gyms, fitness regimens and diets are luxuries for them!), you can also see the stress building up in their lives. It is very difficult for them to change their mindsets or their thinking pattern now. They may even understand the importance of what you are saying. Sadly they feel it requires a lot of time, money and energy – all of which they may not have at this stage.
But you belong to the next generation. You want to focus on physical fitness now. You have heard about this new concept called fitness motivation and are eager to join the bandwagon of physically fit people. Perhaps you are a little overweight or are chubby and want to shed all those extra pounds. You appreciate and admire the disciplined lives that your parents are able to lead and know that you lack that kind of discipline in your life. Whatever your motivation to work out is, workout motivation or weight loss motivation alone is not going to be enough. Understand this basic thing first.
Stage one: You need to understand yourself at three different levels – mental, emotional and finally physical.
What does the concept of fitness motivation bring to your MIND? :
Ask yourself some basic questions:
Introspect! Why are you pursuing fitness? Is it because you are overweight and need external motivation to lose weight? Is it because you see your parents popping pills every day? Is it because a family member is suffering from some lifestyle disease? Did someone you know have a close brush with death? Did you see all their hard earned money going down the drain literally – when they paid the hospital bills or the doctor's bills?
Derive your own conclusions:
You know now for a fact that being physically fit is a healthier and cheaper option. A sedentary lifestyle leads to obesity. You have put on a lot of weight due to your hectic job schedule. Long working hours lead to stress and you have seen people spending a lifetime accumulating that small fortune. Ill health can wipe it out within a week. Sadly, we understand the value of being healthy only when we no longer enjoy it.
Learn from the experiences of other people:
Invest some time on your physical body. Burn those extra calories by making exercise a part of your daily routine. We need to nurture our bodies lovingly and carefully by following a simple diet regimen, doing some exercises regularly and by getting our full quota of sleep.
The healthy body- healthy mind connection:
Your experiences or observations may initially motivate you to work out regularly. But you will need a good dose of will power, determination and courage to consistently follow a fitness regimen that is good for your body. Remember, weight loss inspiration begins and ends with you.
What kinds of EMOTIONS/FEELINGS do you experience when you hear about concepts like running motivation or workout motivation?
Again – Introspect:
Do you hate your body? Do you cover it with layers of thick clothing in order to hide it? Do you actually hear people whispering behind your back about your bulky body or do you imagine such things?
Analyze your feelings:
People tend to be over conscious about their bodies if they are under confident or suffer from low self-esteem. They become extremely sensitive and get offended easily even if someone teases them about it casually. Because they have such a low opinion about themselves – they get upset and hurt easily. A vicious cycle is created and they end up hating their body all the more.
Observe successful people carefully:
Are all of them fit? Yes, most of them are bound to be fit – because they have made fitness a priority. But look at their old photographs and you are bound to come across fat, chubby, plump youngsters. Some of them may not be physically fit even today – but they carry themselves with panache. They ooze confidence and are always well groomed and well mannered! Basically they respect themselves a lot and have a lot of self-worth.
Understand yourself first:
You are a unique human being. Like other human beings you too have flaws and weaknesses. Once you acknowledge your flaws, it will become easier for you to accept them. Then you can start working on it. So, essentially, you need to understand and respect yourself. Only if you respect yourself, will you start respecting your body. I am sure; you can see the heart mind connection here. You don't need external motivation to lose weight. Weight loss inspiration has to come from within.
Now focus on your physical fitness:
Make small changes in your physical routine:
Don't simply start out on a new diet plan and a new fitness regimen all at the same time.
Begin by practicing a little self-control over your diet:
Eat smaller portions of sweets and desserts. Cut out on outside eating. Carry packed food from home. Eat more salads and fruits. Eat smaller simpler meals more often etc.
Begin with simple fitness exercises that you LIKE doing:
If you force yourself to do things when your body is screaming in pain, very obviously you are going to give up in the near future and no amount of weight loss inspiration or running motivation will help you.
Follow diet and fitness plans that you can follow easily:
Don't stress out over fitness. Do we ever skip a meal because it is raining? Or because it is very hot? Then why should we skip exercising if it is raining? Or if it is extremely hot? Just make it a part of your routine life.
Learn some indoor exercises:
They are a lot of effective exercises that you can do when it is pouring outside or if you are travelling. If you have to eat outside, make it a habit of select the food that you eat wisely. At all times, be aware and conscious of your health. Following these simple steps will keep you physically fit in the long run.
No blame games please:
Most people conveniently blame their genes for their health problems. Yes, most lifestyle diseases are hereditary – but if you modify your lifestyle you can overcome most of these diseases. Understand that your parents or grandparents followed a lifestyle that was best suited for them. They may have made mistakes that resulted in health setbacks for them. You belong to a generation that is aware about the importance of fitness. Learn from their mistakes and rectify your lifestyle and diet to ensure that you remain fit.
Stage 2: Focus on your physical fitness:
Join a good fitness center that is close to your house:
A good fitness center will have all the right equipment and it is a part of their duty to ensure that it is always well maintained. You will not be tempted to use distance as an excuse if it is close to your house!
Check out the trainers at your fitness center:
Are they experts? Are they qualified enough to train you? You can even opt for personal trainers who will use all the workout motivation techniques to enhance your weight loss.
Join a group:
You will get the motivation to lose weight and exercise if you join a group and create a common goal. You are bound to find people who are all doing their best to mold their bodies into shape. When you see other people struggling with similar problems, you also get the motivation to lose weight by sticking to the schedule.
Try to weave your fitness schedule during the morning hours:
Exercising during the morning hours will fill you up with a lot of energy. The zeal for exercise motivation is high at this time because you have created time for yourself. What's more – you can even plan your entire day while working out quietly. You have slept well; you have started well by following your fitness schedule. You feel more confident and look forward to the day with a positive frame of mind.
Taking an occasional 'off' day is fine:
So you had a late night conference call or there was a wedding in the family. Don't go into the guilt mode immediately! The last thing you should be doing is giving up with your first failure. Some days, you may be have just 10 minutes to spare. Skip the gym and jog around in your garden or do some on the spot jogging in your hotel room. It is more important to be consistent.
Keeping journals may seem old fashioned:
So, just keep track of your fitness schedule by downloading the latest fitness app on your phone. Record your entries on a notepad app. make a note about how you felt MENTALLY, EMOTIONALLY and then PHYSICALLY after your exercised! That itself is good fitness motivation for you!
Subscribe to get fitness motivation quotes everyday:
These small nuggets of wisdom contain the essence of wisdom and experience of people who struggled to follow a fitness schedule. These fitness motivational quotes for athletes will make you see things in the right perspective.
Music is an excellent exercise motivation technique:
Put on some high energy upbeat rhythmic music that you absolutely love listening to and watch your muscles hum with music!
Enjoy the process:
No matter how much you deny it, a good workout fills you up with happy thoughts. You feel good because you were able to conquer a part of the day and do what was most important for you as person. Fitness motivation leads to weight loss inspiration. Pretty soon, you will start feeling so good about yourself that you will not even be conscious about being overweight. You realize that you just need to dedicate a part of the day for your body. The mind and the heart are automatically taken care of!
Stage 3: Be consistent: The shortest stage but the most important part of fitness and fitness motivation: Don't give up!
Make fitness a habit for life:
If you begin with these small steps, over time you will be able to cultivate a good habit. You will be blessed with good health and you will be able to spread positive energy wherever you go. The rewards are intangible but the investment of time, energy and money are worth it. You can recover and earn all the money that you have lost, but if you lose out on your health – you may never get it back! What a sobering thought that is!
Some of the best motivational quotes for athletes are discussed below:
"A trophy carries dust. Memories last forever." – Mary Lou Retton.
Remember how you felt after each workout session. Check the notes you made in your phone. You will notice how great you felt. Remember – you are doing this for yourself, not for anyone else. Cheer yourself up and pat your own back for every session that you complete.
"Age is no barrier. It's a limitation you put on your mind." – Jackie Joyner Kersee.
Show this to your parents and send such motivational quotes written by athletes. Remember fitness begins with fitness motivation. Help them get into a fitness regimen that they are comfortable with. If you are a parent yourself and are reading this article – well you got the message – I hope this article gave you the fitness motivation that you were looking for. Yes, it is never too late to make a start! Don't wait. Start now!
"I have always felt that my greatest asset was not my physical ability, it was my mental ability." – Bruce Jenner.
That is the essence of this entire article. You need to be mentally strong and emotionally strong to follow a physical fitness regimen. If you are able to stick to a physical fitness schedule, it means you have a lot of discipline. Which leads to a lot of self-control and you end up shedding that extra weight and also keep a check on putting on weight. Ultimately, the heart, the mind and the body all need to work in synchronization. It is not an impossible task. Neither is it an unimportant factor. We just need to weave it into our schedule and make fitness motivation and weight loss inspiration a habit.