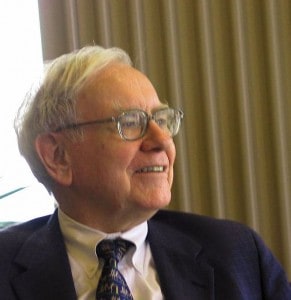 W
arren Edward Buffett was born on 30th August 1930. He is a well-known American businessman, investor and socialist. He is considered to be the most influential investor of the 20th Century. He is the CEO and the person with largest shares in Berkshire Hathaway. He is considered to be amongst the top 1 percent of the richest class in the world. One of the reasons for his growing wealth could be the fact that he gives away 90 percent and some times more of his wealth for many philanthropic reasons.
From a young age he was considered to be a prodigy in Mathematics. His father was a stockbroker and thus he learned to make money from a very tender age. It was at the age of 11 that he invested in his first shares. He bought three shares priced at $38. Those shares dropped to $27 initially, any other young man could have cried and let that be the end of his financial adventure but Warren was adamant to see results, he held on to his shares till they reached $40. He earned a small profit but regretted selling the shares when the stock reached an impressive $200. He considers this failure as the first of many lessons in his lifelong learning experience.
He started his own business at 13 and started selling a tip sheet that could help people in betting. At the same time he also paid the first of his taxes. A series of entrepreneurial ventures followed and most of them were very profitable.
On 11th April 2012 he fought off cancer and pursued his financial work with even more vigor. His story is a tale of tremendous success and it teaches everybody to understand that success is not a one night endeavor. Success only comes to those who are ready to suffer and fight as hard as they can against the odds. Entrepreneurs who are trying to succeed can learn a lot from his persistence and ability to correct his mistakes.