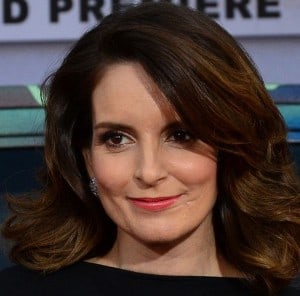 Elizabeth Stamatina Tina Fey was born on 18th May 1970. She is not only an American actress but is largely known for her work as an excellent comedian. She was born in Pennsylvania to a home with working and educated parents.
When Tina Fey was 5, one day out in her house's front yard she came face to face with a traumatic event. While she was busy playing in front of her home, a stranger came out of nowhere and cut her at the side of the cheek with a knife. She has a faint scar on her side that is living proof of that. She has recently revealed that it was very hard for her to fight off the traumatic feelings that this event imparted on her but she remembers her struggles to fight off the depression that was always threatening to set in during her childhood.
Knowing well that life was too short to waste upon an event such as that, she faced life with full determination. She was interested in comedy routines, performances and acts from a very young age. She had always remained at the top of the class during her school years and graduated in 1992 from University of Virginia.
She secured roles in a number of drama and comedy serials. She has worked in a variety of serials for which she gained massive popularity like "Saturday Night Live" and "30 Rock". She has also worked on a number of popular films like Mean Girls, Date Night, Muppets Most Wanted and Baby Mama. She also joined SNL to not only work as a writer but also as a performer. She co-anchored the Weekend Update section.
For her ground breaking performances she has been awarded with a total of eight Emmy Awards and two Golden Globe Awards. She has also been nominated for a Grammy Award. In 2010 she was also given the Mark Twain Prize for American Humor.