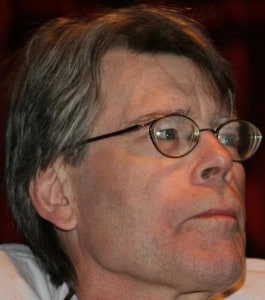 Stephen King was born on 21st September 1947 and his parents were Donald Edwin and Nellie Ruth. His birth took place in Portland, Maine but his works made him popular worldwide. During his childhood, one of his friends died in a horrific train accident and according to critics, this accident played a critical role in his personality and that's the reason why most of his works are themed as dark genre.
However he didn't mention this incident or its influence anywhere. From his childhood he liked horror comics and most of his works are heavily influenced by EC's horror comics. His life was not smooth and starting from his childhood, he faced so many problems. His father left his mother when he was only two years old and his mother had to take care of him and nursed him along with his brother.
His mother did so many odd jobs to raise them and she even worked as a care taker in a nursery to meet the financial requirements of the family. The hardships faced by his mother left a strong impression on his mind which can be seen on his novels. In 1970's, when he was working as a teacher at Hampden Academy, he became addicted to alcohol and his lifestyle changed. Though he was writing stories, his personal life was affected and his health condition too became worst.
Suffering like this for ten years, he finally gave up drinking and concentrated on his career. On 19th June 1999, he was involved in an accident and his situation became critical. Multiple fractures and the lung injuries forced him to take rest for more than three months and it took more than six months for him to become normal. He wanted to announce retirement during this period but the support from his family made him recover quickly and his successful writing career is still continuing.