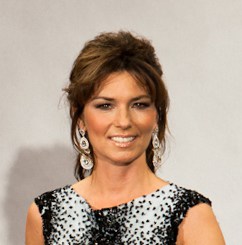 Read the best and famous Shania Twain Inspirational Quotes. Get inspired from the Shania Twain Inspirational Quotes to get your motivation.
It's important to give it all you have while you have the chance.

If my clothing does stand out, then I guess it's a compliment, but I just wear whatever feels comfortable.

I feel like I'm on top of the world. Honestly, I feel like I've climbed a very giant mountain, and I'm just standing right on top with my arms wide open and breathing rarified air.

I won't lie, I've had a lot of discouraging moments in the past years, moments I wasn't sure about things and doubted myself.

When you don't come from struggle, gaining appreciation is a quality that's difficult to come by.