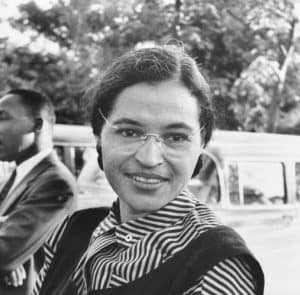 Read the best and famous Rosa Parks Inspirational Quotes. Get inspired from the Rosa Parks Inspirational Quotes to get your motivation.
I have learned over the years that when one's mind is made up, this diminishes fear; knowing what must be done does away with fear.

Each person must live their life as a model for others.

The only tired I was, was tired of giving in.

My only concern was to get home after a hard day's work.

Memories of our lives, of our works and our deeds will continue in others.