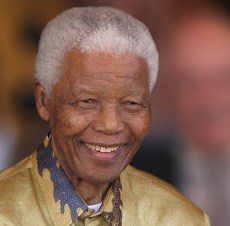 Read the best and famous Nelson Mandela Inspirational Quotes. Get inspired from the Nelson Mandela Inspirational Quotes to get your motivation.
It always seems impossible until it's done.

The greatest glory in living lies not in never falling, but in rising every time we fall.

There is no passion to be found playing small – in settling for a life that is less than the one you are capable of living.

For to be free is not merely to cast off one's chains, but to live in a way that respects and enhances the freedom of others.

I learned that courage was not the absence of fear, but the triumph over it. The brave man is not he who does not feel afraid, but he who conquers that fear.