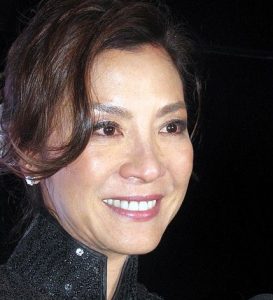 Read the best and famous Michelle Yeoh Inspirational Quotes. Get inspired from the Michelle Yeoh Inspirational Quotes to get your motivation.
My career in the movie business began in Hong Kong, my heart has always been tied to Asia, and it is immensely gratifying to see international recognition for Asian cinema as a whole.

If I only get to play Malaysian roles, there wouldn't be very many roles for me to play.

I have people who love me and people that I love and a man that I love. So in that sense, I feel that I'm pretty well rounded.

When I watch myself on-screen, I always look for the flaws.

Tomorrow Never Dies.