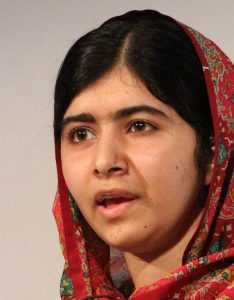 Read the best and famous Malala Yousafzai Inspirational Quotes. Get inspired from the Malala Yousafzai Inspirational Quotes to get your motivation.
One child, one teacher, one book, and one pen, can change the world.

When the whole world is silent, even one voice becomes powerful.

Let us make our future now, and let us make our dreams tomorrow's reality.

I believe it's a woman's right to decide what she wants to wear and if a woman can go to the beach and wear nothing, then why can't she also wear everything?

I say I am stronger than fear.