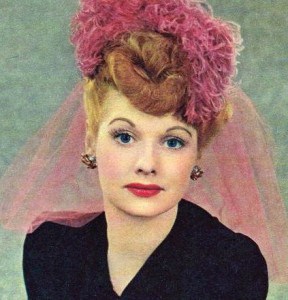 Born on the 6th of August 1911 and died on the 26th of April 1989, Lucille Desiree Ball was a popular actress, model, comedian and also an executive at film studios. She is well known as the star of a number of shows including I Love Lucy, The Lucy Show, Life with Lucy, Here's Lucy and also The Lucy-Desi Comedy Hour. She had started working as a model at the age of 18 and adopted the stage name of Diane Belmont.
Lucille enjoyed a lot of success in the 1950s in her shows and she went on to produce a number of very popular shows in the future, including Star Trek and Mission Impossible. Lucille has won a number of awards in her career. She has won four out of thirteen nominations for Emmy Awards. She has also won the Women in Film Crystal Award, a lifetime achievement award, the governor's award and also the Golden Globe Cecil B. DeMille Award. Lucille was born to a father who was a telephone line worker. As such, the job required the family to be transferred very often.
At the young age of three, Lucille lost her father and her mother went on to remarry four years after the incident. While Lucille's mother and stepfather were travelling looking for work, Lucille was left in the care of her stepfather's parents who kept her under strict conditions. There were no mirrors in the entire house except for a bathroom mirror and when Lucille was found to be admiring herself, she was rebuked for being vain and foolish. This particular incident had a profound effect on Lucille and she claims that it proved to change her life. Lucille's stepfather would often organize shows which required female entertainers and at the age of 12, Lucille started performing on stage.
She was quick to realize the power the stage lent to her and her appetite for recognition began here. The rest is a well-known story. Lucille went on through her teenage years garnering more fame and recognition and started making appearances in Hollywood movies in the 1930s. She has won a number of accolades and received a lot of recognition for her performances in both movies and television shows. Lucille has received a lot of awards, some of which have even come posthumously. She also has museums which commemorate her works. Lucille Ball is one of the best examples of grit and determination. She strived to be recognized and has managed to do a fine job throughout her life and is continuing to gain more recognition, even after her death.