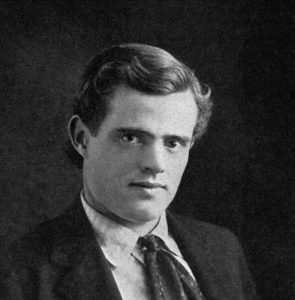 Read the best and famous Jack London Inspirational Quotes. Get inspired from the Jack London Inspirational Quotes to get your motivation.
You can't wait for inspiration. You have to go after it with a club.

Life is not a matter of holding good cards, but sometimes, playing a poor hand well.

A bone to the dog is not charity. Charity is the bone shared with the dog, when you are just as hungry as the dog.

The proper function of man is to live, not to exist. I shall not waste my days in trying to prolong them. I shall use my time.

Affluence means influence.