Read the best Inspirational Love Quotes from the famous and great people. Get inspired by Inspirational Love Quotes to live lovely and perfect life.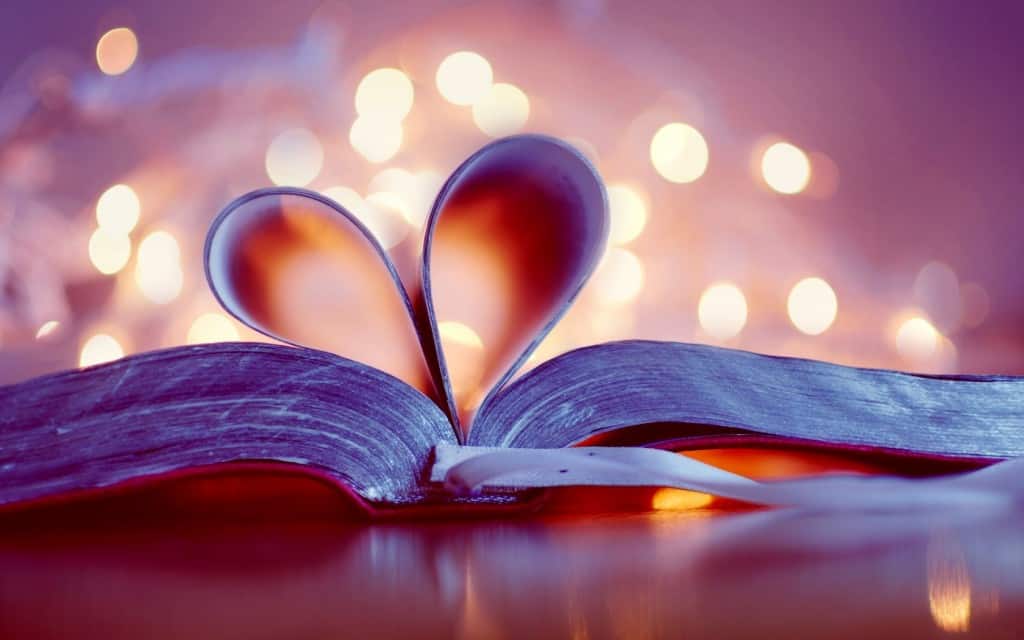 "A book without words is like love without a kiss; it's empty." – Andrew Wolfe
"A simple 'I love you' means more than money." – Frank Sinatra
"And in the end, the love you take, is equal to the love you make." – Paul McCartney
"Being deeply loved by someone gives you strength, while loving someone deeply gives you courage." – Lao Tzu
"Better to have lost and loved than never to have loved at all." – Hemingway
"Darkness cannot drive out darkness: only light can do that. Hate cannot drive out hate: only love can do that." – Martin Luther King Jr.
"Don't forget I'm just a girl, standing in front of a boy, asking him to love her." – Notting Hill
"Don't settle for a relationship that won't let you be yourself." – Oprah Winfrey
"Hearts will never be practical until they are made unbreakable." – Wizard of Oz
"I have found the paradox, that if you love until it hurts, there can be no more hurt, only more love." – Mother Teresa
"I like to believe that love is a reciprocal thing, that it can't really be felt, truly, by one." – Sean Penn
"I refuse to let what happened to me make me bitter. I still completely believe in love and I'm open to anything that will happen to me." – Nicole Kidman
"I'm scared of walking out of this room and never feeling the rest of my whole life the way I feel when I'm with you." – Dirty Dancing
"I'm selfish, impatient and a little insecure. I make mistakes, I am out of control and at times hard to handle. But if you can't handle me at my worst, then you sure as hell don't deserve me at my best." – Marilyn Monroe
"It is not a lack of love, but a lack of friendship that makes unhappy marriages." -Friedrich Neitzsche
"It was a million tiny little things that, when you added them all up, they meant we were supposed to be together… and I knew it." – Tom Hanks, Sleepless In Seattle
"It's better to be unhappy alone than unhappy with someone." – Marilyn Monroe
"Keep love in your heart. A life without it is like a sunless garden when the flowers are dead." – Oscar Wilde
"Life is messy. Love is messier." – Catch and Release
"Love is a fire. But whether it is going to warm your hearth or burn down your house, you can never tell." – Joan Crawford
"Love is a promise; love is a souvenir, once given never forgotten, never let it disappear.8" – John Lennon
"Love is absolute loyalty. People fade, looks fade, but loyalty never fades. You can depend so much on certain people; you can set your watch by them. And that's love, even if it doesn't seem very exciting." – Sylvester Stallone
"Love is an emotion experienced by the many and enjoyed by the few." – Author Unknown
"Love is blind. It will take over your mind. What you think is love, is truly not. You need to elevate your mind." – Eve
"Love is composed of a single soul inhabiting two bodies." – Aristotle
"Love is just a word, but you bring it definition." – Eminem
"Love is needing someone. Love is putting up with someone's bad qualities because they somehow complete you." – Sarah Dessen
"Love is of all passions the strongest, for it attacks simultaneously the head, the heart, and the senses." – Lao Tzu
"Love looks not with the eyes, but with the mind, and therefore is winged Cupid painted blind." -William Shakespeare
"Love means never having to say you're sorry." – Ali MacGraw, Love Story
"Love to me is someone telling me, 'I want to be with you for the rest of my life, and if you needed me to I'd jump out of a plane for you.'" – Jennifer Lopez
"Men are a luxury. Not a necessity." – Cher
"My heart is, and always will be, yours." – Sense and Sensibility
"Only time can heal your broken heart, just as only time can heal his broken arms and legs." – Miss Piggy
"Pleasure of love lasts but a moment. Pain of love lasts a lifetime." – Bette Davis
"Sexiness is a state of mind – a comfortable state of being. It's about loving yourself in your most unlovable moments." – Halle Berry
"The best love is the kind that awakens the soul; that makes us reach for more, that plants the fire in our hearts and brings peace to our minds. That's what I hope to give you forever." – The Notebook11
"The best way to mend a broken heart is time and girlfriends." – Gwyneth Paltrow
"The greater your capacity to love, the greater your capacity to feel the pain." – Jennifer Aniston
"The heart wants what it wants. There's no logic to these things. You meet someone and you fall in love and that's that." – Woody Allen
"Tis better to have loved and lost than never to have loved at all." – Alfred Tennyson
"To be brave is to love unconditionally without expecting anything in return." – Madonna
"Two people in love, alone, isolated from the world, that's beautiful." – Milan Kundera
"We accept the love we think we deserve." – Stephen Chbosky
"We love the things we love for what they are." – Robert Frost
"When you break up, your whole identity is shattered. It's like death." – Dennis Quaid
"You don't marry someone you can live with – you marry the person who you cannot live without." – Unknown
"You know it's love when all you want is that person to be happy, even if you're not part of their happiness." – Julia Roberts
"Your heart is free, have the courage to follow it." – Braveheart
If you like this inspirational love quotes post then please share with your friends and family.