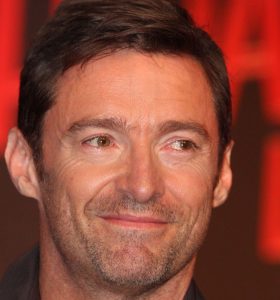 Read the best and famous Hugh Jackman Inspirational Quotes. Get inspired from the Hugh Jackman Inspirational Quotes to get your motivation.
There comes a certain point in life when you have to stop blaming other people for how you feel or the misfortunes in your life. You can't go through life obsessing about what might have been.

With age, you see people fail more. You see yourself fail more. How do you keep that fearlessness of a kid? You keep going. Luckily, I'm not afraid to make a fool of myself.

As you get older you have more respect and empathy for your parents. Now I have a great relationship with both of them.

To get down to the quick of it, respect motivates me – not success.

I've always felt that if you back down from a fear, the ghost of that fear never goes away. It diminishes people.