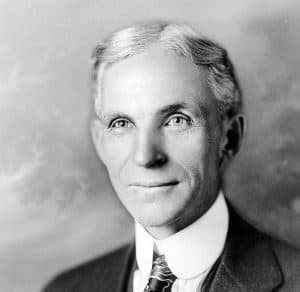 Read the best and famous Henry Ford Inspirational Quotes. Get inspired from the Henry Ford Inspirational Quotes to get your motivation.
Failure is simply the opportunity to begin again, this time more intelligently.

Whether you think you can, or you think you can't – you're right.

The only real mistake is the one from which we learn nothing.

You can't build a reputation on what you are going to do.

Enthusiasm is the yeast that makes your hopes shine to the stars.