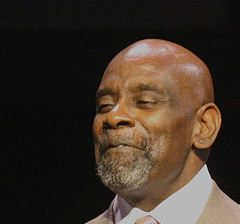 Read the best and famous Chris Gardner Inspirational Quotes. Get inspired from the Chris Gardner Inspirational Quotes to get your motivation.
Don't ever let someone tell you you can't do something. Not even me.

There is no plan B for passion

The Cavalry Ain't Coming. You've Got To do This Yourself.

Baby steps count, as long as you are going forward. You add them all up, and one day you look back and you'll be surprised at where you might get to.

We were homeless, we were not hopeless. There's a world of difference.