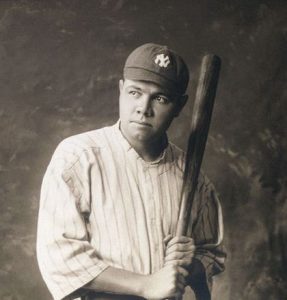 Read the best and famous Babe Ruth Inspirational Quotes. Get inspired from the Babe Ruth Inspirational Quotes to get your motivation.
I hear the cheers when they roared and the jeers when they echoed.

Never let the fear of striking out get in your way.

I've never heard a crowd boo a homer, but I've heard plenty of boos after a strikeout.

It's hard to beat a person who never gives up.

I have just one superstition. Whenever I hit a home run, I make certain I touch all four bases.