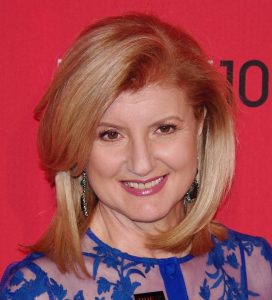 Read the best and famous Arianna Huffington Inspirational Quotes. Get inspired from the Arianna Huffington Inspirational Quotes to get your motivation.
I think while all mothers deal with feelings of guilt, working mothers are plagued by guilt on steroids!

Our current obsession with creativity is the result of our continued striving for immortality in an era when most people no longer believe in an after-life.

But you have to do what you dream of doing even while you're afraid.

Not only is it harder to be a man, it is also harder to become one.

Fearlessness is like a muscle. I know from my own life that the more I exercise it the more natural it becomes to not let my fears run me.